Who is Frank Dillman,
Candidate for
District 4 Macon County Commission?
Frank Dillman has been active in the Macon County Community since settling in with his family in 1990.
Growing up, Frank was a Boy Scout, earning the Order of Arrow. In high school, he ran track, setting school records that lasted more than a decade. He graduated from Island Trees High School in 1966. Frank then enlisted in the U.S. Navy and served with the Marine Corps as their "Doc" for 10 of his 20 years of service. He also served one tour in Vietnam with the 9th Marine Amphibious Brigade. While in the Navy, Frank earned both his Associate Degree from Virginia Beach Community College and his Bachelor of Arts Degree in Health Care Administration from Southern Illinois University. This included taking courses on the USS Forrestal sailing in the Atlantic and Mediterranean Seas.
During his time in the Navy and after his retirement, Frank never gave up his passion to race. He ran many marathons and road races. He was also the race director for several road races in Volusia County, FL. He was a member of the 1984 Navy Blue Angel Marathon Military Championship Team while training in the frozen winter months at the Naval Hospital Corps School, Great Lakes, IL. He was retired by his 2nd Light Armored Vehicle Commanding Officer in Camp Lejeune, NC in 1986 and returned to his Orange City, FL home.
Frank's wife, Dorothea, was recruited as an Intensive Care RN by East Alabama Medical Center in 1990. Frank and his wife sold their Florida home and purchased their current home in Notasulga. They have two adult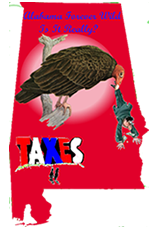 children and five grandchildren.
Frank tries to attend every County Commission meeting, regardless of the hour. More than a year was required for Frank to have successfully convinced the Macon County Commission to move their work sessions from normal work day to the evening hours, when more of the citizens could attend in person.. Our state, county and local governments aren't trying to actively reduce spending, nor are they diligently working to eliminate areas wasting taxpayers money. Frank does NOT believe in raising your taxes. He believes cutting wasteful government spending is a much better solution rather than raising taxes.
Frank is Pro Active when it comes to standing for his beliefs. He will roll up his sleeves and work diligently, until he the goals are accomplished. Listed below are just some of Frank's recent activities:
Frank believes in rewarding people who work hard for Macon County and who provides quality and cordial customer service to our county residents. For the better part of 2012, Frank asked the County Chairman to implement an Employee of the Month program for all Macon County employees. Frank saw that employees were not being recognized for their hard work and out of personal frustration designed and presented his Macon's Finest plan to the County Commission. Though Frank's plan was not implemented, his unwavering support for the employees was the driving force that compelled the county to design their program, which continues in use today. Furthermore, Frank has personally contributed toward the Employee of the Year award - from his wallet
Not one to be pushed around by government, Frank questioned the legitimacy of our legislature's slow and methodical rewriting of our state constitution - outside of the parameters of the constitution itself. Frank and eleven other state citizens took the case to the Alabama State Supreme Court, where it was unfortunately rejected.
Frank has worked on political campaigns in Florida and Alabama. In 1986, just 2 weeks post military retirement, Frank assisted on a victorious County Commission campaign in Florida. In 2010, he was the campaign manager for an Alabama Senate District 28 candidate.
Frank is very knowledgeable of Alabama State Politics. In 2012, he knew that the state of Alabama was broke, so he led a state wide effort opposing an extension of "Forever Wild" for another 20 years. We knew at the time the state of Alabama was broke. He questioned and acted to preserve Oil and Gas Trust Fund for infrastructure use and emergencies.
Property rights are protected by our constitution; unfortunately too many do not understand their value and importance. In 2013 Notasulga residents saw the defeat of his small campaign to inform Notasulga residents about an EPA supported program called "Smart Growth."
The last eight years saw Frank traveling across the State of Alabama speaking on his Initiative and Referendum, LetBamaVote, for a greater voice our citizens want and deserve.
Opening government to its people is necessary for a healthy and progressive community. After 5 years of writing a column in the Tuskegee Newspaper of Notasulga and all things political, Frank decided to move on. He wanted more time to concentrate on this campaign, informing citizens of our county business and his LetBamaVote campaign.
The Tuskegee News editor has compared Frank to " 'a watchdog' when it comes to expenditures of taxpayers' money." The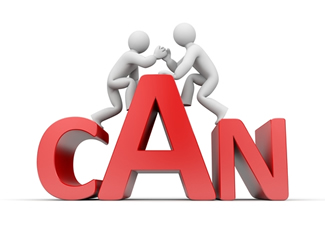 editor goes on to write, "Dillman does his research, especially when it comes to public officials traveling to various conventions ... Dillman doesn't "waiver."
He believes in "Together we Can" for a stronger and more vibrant community with a brighter future.
He has spoken and written in his 5-year Tuskegee News column and countless Letters to the Editor of OUR littered roads and the need for the county to step up, set an example, and provide a recycling program for the citizens since 1999. Yes, 18 years of complaining, picking up litter, donating money to the county to rent prisoners to pick up litter. Coincidentally with Frank running against on the "Political Fraternity," the county has decided to apply for a grant for recycling. A clean community is attractive to new businesses and residents.
Frank is a member of the American Legion Post 140, the Lee County Voters League, Spirit of Democracy. and both the National and State Libertarian Parties. He also supports the Notasulga Women In Network and a Notasulga Christian second hand shop. Formerly a weekly columnist with The Tuskegee News for 5 years, his passion for transparency of government is well known and documented. His primary focus is sharing his finds and observations of county and state government with members of our community and state, as appropiate.
Frank's love of Macon County and its people is what has inspired him to run to serve. He will continue to serve YOU and not have YOU serve him.