Who is Frank Dillman,
Candidate for
Chairman for Macon County Commission?
Frank Dillman has been engaged in the Macon County Community politics since settling in with his family in 1990.
Growing up Levitttown, NY, Frank was a Boy Scout, earning Order of Arrow, ran track and Cross County for Island Trees High School until his graduation in 1966 when he enlisted into the Navy.
He served half of his 20 Navy years with the U.S. Marine Corps as their "Doc.
While in the Navy, Frank earned both his Associate Degree and his Bachelor of Arts Degree in Health Care Administration taking courses at Navy and Marine Corps bases and on USS Forrestal sailing the Atlantic Ocean and Mediterranean Sea.
During his service to his country and after his retirement, Frank never gave up his competitiveness to road race. He ran many marathons and road races in the Great Lakes region and Midwest, South, and East Coast, He was the first team finisher of the 1984 Navy Blue Angel Marathon Military Championship Team. He was also the race director for several road races in Volusia County, FL.
His bride of 50 years, Dorothea, and he has two adult children and five grandchildren, one of which was recently commissioned in the U.S. Navy.
Since U.S. Navy retirement in 1986, he expands his interest and exploration of local government daily.
He is exempt from county mandatory garbage pickup and has addressed the need for recycling to the commission on many occasions.
Frank is a member of the American Legion Post 140, the Lee County Voters League, an At-large member of the Libertarian Party of Lee County and Alabama Executive Committee. He supports Notasulga Women In Network and local Boy Scouts.
Frank is determined to stand for his convictions. He will roll up his sleeves and work diligently until the objective is achieved.
Listed below are just some of Frank's recent activities.
• He pressed the county to publish a website.
• His passion moved the county to implement an employee recognition program with his Macon's Finest.
• Frank walks his dedication for transparency of government with his "encouragement" toward the county to publish county agendas and minutes and documents online, movement of morning-hour work sessions to the evenings, applying state law Frank probably possesses the sole copy of the entire FY2020 budget outside of the courthouse on his frankdillman.com along with many other county documents.
• His common sense successfully pushed back inequality of support for the county-wide ambulance service from landowners to a 0.5% sales tax.
• The Tuskegee News hired Frank as a consultant to write on Notasulga and other areas of interest–particularly local politics until he moved on after five years.
• His demand for best use of our government money drove him to lead a statewide campaign opposing a legislative referendum in 2012 to extend Forever Wild for 20 years. • Actively opposing new taxes and misuses of taken citizens' wealth is in his DNA.
• He accepted the challenge to accommodate citizens unable to attend county meetings and began Facebook streaming county commission meetings in January 2019.
• Frank is the founder of LetBamaVote, also on Facebook by the same name, for greater citizen engagement in state government.
• He and 11 other activists across the state were thwarted by the State Alabama Supreme Court to require explanation from Senate Pro temp Del Marsh's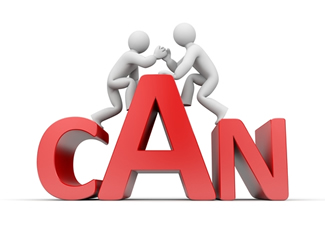 attempts to revise the state constitution unconstitutionally. • He is regularly seen testing before Alabama legislative committees.
• His views of personal property rights were instrumental in the Town of Notasulga turning back on their "Smart Growth" campaign.
• It is "we" not "I" or OUR.
• The Tuskegee News editor wrote of him, as a " 'a watchdog' when it comes to expenditures of taxpayers' money." The editor went on to write, "Dillman does his research, especially when it comes to public officials traveling to various conventions ... Dillman doesn't "waiver." Frank believes government has its place and too often it exceeds its specific responsibilities and he will continue to work to return government to its rightful owners, We the People without compromising its constitutional obligations.