Roads and Bridges
Admittedly, maintenance and improvement of roads and bridges is a complex issue. Our roads may be county, state, or federally managed. Specifics in road repairs and improvements differ from type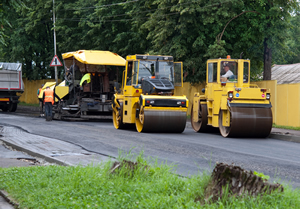 of road and the type of regular vehicular traffic.
A bridge in the middle of a county road could be managed and funded by the state.
I will ensure the relationship and teamwork between County Engineer and the Emergency Management Director continues for the safety of all travelers on our roads.
However, when $1.25 million is shuffled to the General Fund from the Capital Improvement Fund, where road and bridge funding resides, we lose the ability of using that $1.25 million for its intended purpose to repair or match road and bridge work. To the point the State Auditors determined the $1.25 million must be repaid and other deficit accounts, page 22..
Back to
Issues page