Proactive Government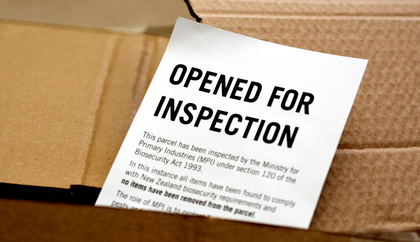 Encouraging and providing citizens a greater involvement in their government's planning is crucial for a vigorous society and good government.
The county possesses a website, large screen TV's in the Annex, publishes meeting agendas and minutes on-line, and has begun streaming county meetings, having a Facebook page, hosting evening meetings, and has an employee recognition program because of me.
These changes to government came about with personal perseverance, as government prefers to be in the driver's seat.
OUR county manuals, ordinances, and documents will be conveniently on-line for free, such as at the bottom of my Macon County page.
Presentations before OUR County Commission will be in Power Point for projection on the two Annex monitors so attendees may follow along, as contrasted to ONLY staff and the commission having handouts.
All county commission meetings, less emergency meetings, in particular annual budget and "continuation" meetings should be in the evening to accommodate most residents, not government.
Appointed employees will be encouraged and permitted to perform their duties without overbearing of government.
I will ensure the county uses its website to best interest and convenience of its citizens, such as meeting agendas published at least two days piror to the meeting.
This will be a challenge, I am up for. Agendas for the frequent "continuation" meetings will be the same as its parent. At the minimum, I will vote against padding the agenda to evade the public.
If the county does not, I will publish on-line contact information for members of the many county committees, thereby affording citizens ready connection to their representatives. These committees perform county work and provide input to the county for their planning: citizens deserve to communicate with their representatives.
An on-line perpetual calendar will be created to include all government closures, projected road closures, county and committee meeting dates, times, and locations, county government and community events. Why not?
I will push hard for policy to invite appointed committees chairs, TU student and administration, and elected public servants working - at least coordinated, on one page with casual 15-20 minute end of year reports. Macon County communication is terrible; within central government and between local and state governments. I would like to see Committee chairs, a TU student government and an administration representative, and county elected and key public servants annually share with the commission and public their previous year's successess and challanges as well as objectives for the approaching year.
My concerns for financial and well-being of Macon County residents are in my DNA.
Mr. John Sophocleus, formerly of Auburn University and a writer for the Alabama Gazette wrote "Frank Dillman…accepted the big and all-powerful actions of the commission for years. After observing the level of secrecy in Macon county government, use of public funds, and receiving tips from employees into activities at the county shop, Frank took a stand and has been a noted fixture at county commission meetings and [a former] writer for the Tuskegee News. This current iteration of laws ignored/suspended at the expense of taxpaying citizens begins July 2015. Dillman submitted (when the county had no stated policy) an Open Records Request for street addresses where Chairman Louis Maxwell purchased fuel using his county issued gas card. Multiple letters mailed and read during commission meetings resulted in Maxwell responding, "I am not worried," seemingly insulated from law."

Back to Issues page