---
This site is no longer active, simply for reference.
Elect Frank Dillman for District 4 Macon County Commission
November 6, 2018
Can you vote for me?

CLICK on the map thumbnail and use the magnifying glass to enlarge to use the horizontal and vertical scroll bars. All voting centers beginning with "04," I am your man.
I have been serving us for years, you just didn't know it. Take a look at what I have been doing.
If you BELIEVE an informed citizen is a better citizen and .....,

YOU want to keep more of your money?
OUR young people are taking their dreams, aspirations, professional skills, and family with them because of lack of corporate jobs and high taxes?
OUR roads are dangerous with pot holes, cracked pavement, and laced with litter?
The county has a spending problem with OUR tax money?
Small businesses, the financial backbone of Macon County, should be welcomed, not penalized with an annual county Business Privilege Fee?
District 4 deserves a commissioner with integrity?
OUR county, rich in history, love, an interstate and Tuskegee University, is deseriing of better times?
If you want to be Represented not Ruled from the County Commission?
Our District 4 career commissioner should be a TRUE public servant. He should recognize that if he hasn't been able to get what's necessary done in a quarter of a century, he's not going to now?
Llocal term limits would help Macon County to prosper?
There is more to OUR Macon County meetings and business you want to know about?
County meetings should be streamed into your homes and onto electronic devices?
You have the right to vote on more county busines than currently allowed?
You want to be more involved in our county government?
If you answered "YES" to one or more of these questions, you DO want positive change in Macon County.
---
Our commissioners don't care that to understand any form of money taken from us is actually detrimental to our community. It makes them feel powerful, purposeful and good at our expense. It's Economics 101.
Why are people not staying in Macon County? Without a doubt the elected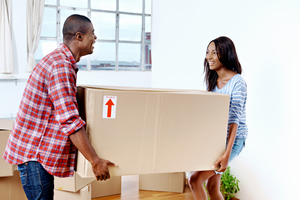 public servants continue to fail us. Charles Barkley has said more than once, blacks have not benefitted by voting solely democrat. Herschel Walker was displeased with the 2016 democrat platform. New ideas,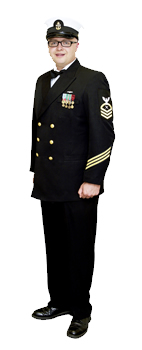 energies, and visions are vital to the success in the corporate and governmental worlds. Without the new ideas, we see what we have in Macon County, stagnation!
At 69 years of age, I've witnessed first hand how our county commission operates, and I am willing to continue to stand up for you.So much can and should be done, often costing little or nothing. I enjoy conducting my research into the county and sharing my discoveries with those who may not be able to attend county meetings, or, do not have the interest in county government, as I do. Unfortunately, the county is retaliating against my practice of requesting public records to share with you. They will not intimidate me for deep in my heart, I know I am right in demanding and working toward a county we can all be proud to call home.
I will serve Macon County using experiences of my 20 years in the Navy, half serving the Marine Corps as their "Doc."Coupled with my time in uniform, I bring my strengths to each of you with my 11 years working with Auburn University Poultry Science professors and students, as well as many years working and standing up to our county government.
I will serve you. You will not serve me with "political entitlements" and state retirement benefits other than what I earn upon taking the oath of office.